Faculty Voices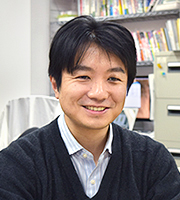 Ryosuke Ohniwa
 Hello. I'm Ryosuke Ohniwa, associate professor at the School of Integrative and Global Majors and the Faculty of Medicine at University of Tsukuba (UT). I am stationed on NTU campus in Taiwan, and play a supportive role for UT and NTU students enrolled in GIP-TRIAD. My areas of expertise are microbiology, molecular biology, and bioinformatics.
 Recently, as the international trend toward globalization progresses, there is an urgent need for quality human resources that can contribute to and shape future society. To this end, there is a demand for our universities to nurture and produce such talented personnel that can deal with these changes in society by guaranteeing practical, quality education. Through the Global Innovation Joint-Degree Program, we aim to equip our graduates with the attributes needed to face ever-increasing global challenges by coordinating with our partners to offer an educational program that integrates areas traditionally separated in education: laboratory work and fieldwork; in-classroom and off-campus study; and R&D and business, among others. Indeed, we strive to offer the highest quality degree program by maintaining consciousness about what defines education and research, and how they should be carried out in university and higher education.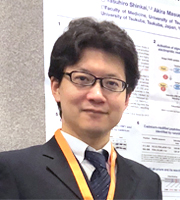 Yasuhiro Shinkai
Hello. My name is Yasuhiro Shinkai at the University of Tsukuba Faculty of Medicine. My major is Toxicology and Environmental Biology.
It is great honor to join the evolutional global collaboration program about food and health across through the different cultures in Taiwan, France and Japan. Among different nationalities it is necessary to communicate in English daily, this situation gives you an opportunity to learn and improve academic knowledge and language skill. I am sure that it will be very challenging but fruitful experience for all students. I can contribute my interdisciplinary knowledge to any student and any demand based on my educational background, which also gives back to this interactive educational program better. In addition, "face-to-face with students" is my motto that meaning starts from supporting student life and learning environment until carrier development. Furthermore, I am confident in my instrumental analyses, therefore everybody can receive sufficient operation instructions in Japanese and English.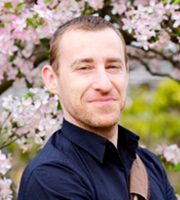 Fabien Lombardo
 Bonjour! I am Fabien Lombardo, assistant professor from the Faculty of Life and Environmental Sciences at the University of Tsukuba. I have been working in France, England and now Japan as a plant scientist. In addition to providing a clear understanding and knowledge of today's world agronomic and biomedical challenges, The GIP-TRIAD program is a great opportunity to meet, work and learn with foreign partners. Another exciting aspect of the program is that it makes room for innovation, allowing students to start their very own career path. I will be assisting and guiding students to make their training an enjoyable and rewarding experience, both at a personal and a professional level. I am looking forward interacting with enthusiastic and motivated students!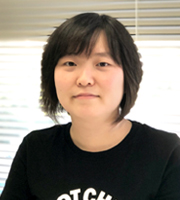 Ling Zheng
 Hello, I'm Ling Zheng, an assistant professor of faculty of medicine, focusing on the research in cancer field. GIP-TRIAD program aims at cultivating global leaders who have abilities to manage and solve problems related to food and health. Through joint training and cooperative research, our students will maintain awareness of frontier knowledge and understand the wider profession and the field outside our research. Besides, we will nurture students' practical skills and improve their innovation ability. I would like to support and guide students to achieve their professional success and satisfaction in studying in japan with my knowledge and experience.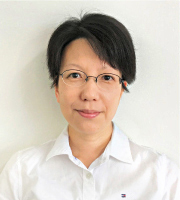 Masako Tsubomi
 Hello, my name is Masako Tsubomi. I work in the GIP-TRIAD office at the University of Tsukuba. The students on this program differ in nationality, ability and character, but they all share a strong inquisitiveness and an out-of-the-box inventiveness. They are also very proficient in English. Although I am in the position of providing them with support, in fact I receive power from our highly energetic students every day. Under these circumstances, I feel it is my mission to help them progress safely and comfortably. I want our students to continue to take on new challenges going forward. I also hope they will go on to utilize their knowledge and experience gained from their courses, internships and student life in Japan, Taiwan and France to become capable leaders who can take society in a better direction.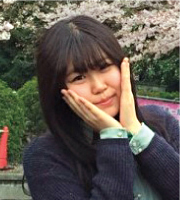 Youmei Wang
 Hi, there. I'm Youmei Wang, the administrative staff of GIP-TRIAD program. With holding the faith of " There is no limit of myself and challenge boldly in unknown fields ", I decide to establish the study of bachelor and master degree at Tsukuba university. My major was Bio-resource science technology and I was specialized in the field of functional food processing engineering which is related to GIP-TRIAD program. I had over 3 years' experience as teaching assistant & tutor, provided assistance to international students with academic study and life support. Also have a strong communication skill in English, Japanese, Chinese and a basic level of French. I'd love to work in multi-cultural and diverse workforce as a member of the top-class university with smiling all the time and supporting from my true mind.