Faculty and Staff Voices
Faculty Voices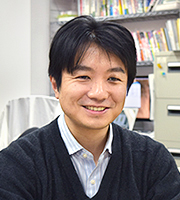 Ryosuke Ohniwa
 Hello. I'm Ryosuke Ohniwa, associate professor at the Faculty of Medicine at University of Tsukuba (UT). I am a principal investigator of the laboratory of Integrated Study on Health Information. We aim to provide solution and value to health issues in the society by creating prototype concepts and/or products with trans-disciplinary or beyond trans-disciplinary approaches. My original areas of expertise are molecular biology, microbiology, bioinformatics, scientometrics, science philosophy and oriental thought.
 Recently, as the international trend toward globalization progresses, there is an urgent need for quality human resources that can contribute to and shape future society. To this end, there is a demand for our universities to nurture and produce such talented personnel that can deal with these changes in society by guaranteeing practical, quality education. Through the Global Innovation Joint-Degree Program, we aim to equip our graduates with the attributes needed to face ever-increasing global challenges by coordinating with our partners to offer an educational program that integrates areas traditionally separated in education: laboratory work and fieldwork; in-classroom and off-campus study; and R&D and business, among others. Indeed, we strive to offer the highest quality degree program by maintaining consciousness about what defines education and research, and how they should be carried out in university and higher education.
URL: http://trios.tsukuba.ac.jp/en/researcher/0000001682
Laboratory: http://www.md.tsukuba.ac.jp/basic-med/integrated-study/top_page_en.html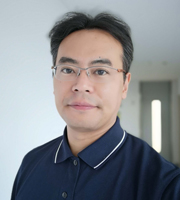 Norihiko Obayashi
 I'm Norihiko Obayashi at Faculty of Medicine, University of Tsukuba. My research field is Cell Biology and Dermatology, and I am majorly subjecting research of pigment cells (melanocytes) that synthesize melanin in order to solve the matter under food and health-related problems. In these globalization days, not only international communication skills, yet intense intellectual curiosity and inquisitiveness are becoming increasingly important in various fields like in business and research. The GIP-TRIAD program, which cultivates these skills in three countries such as Japan, Taiwan and France, is a unique degree program and is one of the most distinguished programs dealing with global issues at the University of Tsukuba where promotes global and comprehensive education. We are aiming to cultivate human resources with a creative and productive imagination by solving fundamental problems over the world, including these three countries interdisciplinary and internationally, as well as by exploring individual research issues under the guidance of GIP-TRIAD faculties.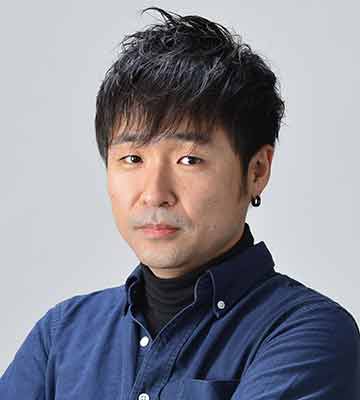 Tadachika Koganezawa
My name is Tadachika Koganezawa from the Institute of Medicine of the University of Tsukuba. I'm a principal investigator of the Laboratory of Neurophysiology and conduct research targeting blood circulation and respiratory motor regulation to elucidate the body's homeostasis mechanisms by the brain.
The University of Bordeaux and National Taiwan University, where the GIP-TRIAD students study, are significant members of the Campus-in-Campus consortium, the most important group of international partner universities of the University of Tsukuba, and have very strong ties with the University of Tsukuba through education and research. In other words, these three universities are very close friends. The GIP-TRIAD was established by taking advantage of this base and provides students with a global and practical educational curriculum using most of the close relationships between the three universities. The GIP-TRIAD will help you to develop your ability to approach and solve problems that transcend national boundaries.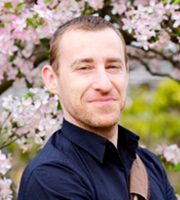 Fabien Lombardo
 Bonjour! I am Fabien Lombardo, assistant professor from the Faculty of Life and Environmental Sciences at the University of Tsukuba. I have been working in France, England and now Japan as a plant scientist. In addition to providing a clear understanding and knowledge of today's world agronomic and biomedical challenges, The GIP-TRIAD program is a great opportunity to meet, work and learn with foreign partners. Another exciting aspect of the program is that it makes room for innovation, allowing students to start their very own career path. I will be assisting and guiding students to make their training an enjoyable and rewarding experience, both at a personal and a professional level. I am looking forward interacting with enthusiastic and motivated students!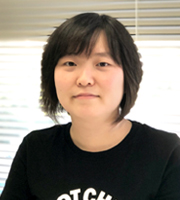 Ling Zheng
 Hello, I'm Ling Zheng, an assistant professor of faculty of medicine, focusing on the research in cancer field. GIP-TRIAD program aims at cultivating global leaders who have abilities to manage and solve problems related to food and health. Through joint training and cooperative research, our students will maintain awareness of frontier knowledge and understand the wider profession and the field outside our research. Besides, we will nurture students' practical skills and improve their innovation ability. I would like to support and guide students to achieve their professional success and satisfaction in studying in japan with my knowledge and experience.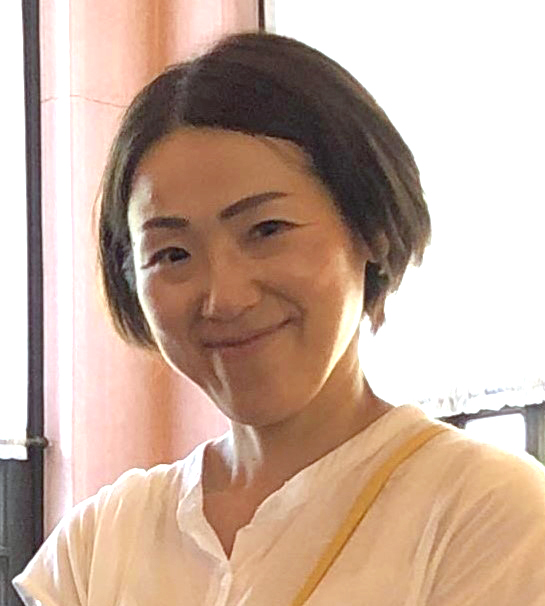 Chie Hoshi
 I'm Chie Hoshi, an administrative staff of GIP-TRIAD program. This program, which offers you two years intensive learning and internship experiences in Japan, Taiwan and France, will surely stimulate academic minds not only from a diverse curriculum but also from other students with different backgrounds by studying together.
I believe our students will be satisfied with our program after two years period and will take an active role with a global perspective in the world in future.
I would be happy to fully support your student life, as well as administrative procedures, during your academic period. I look forward to supporting motivated students with various backgrounds.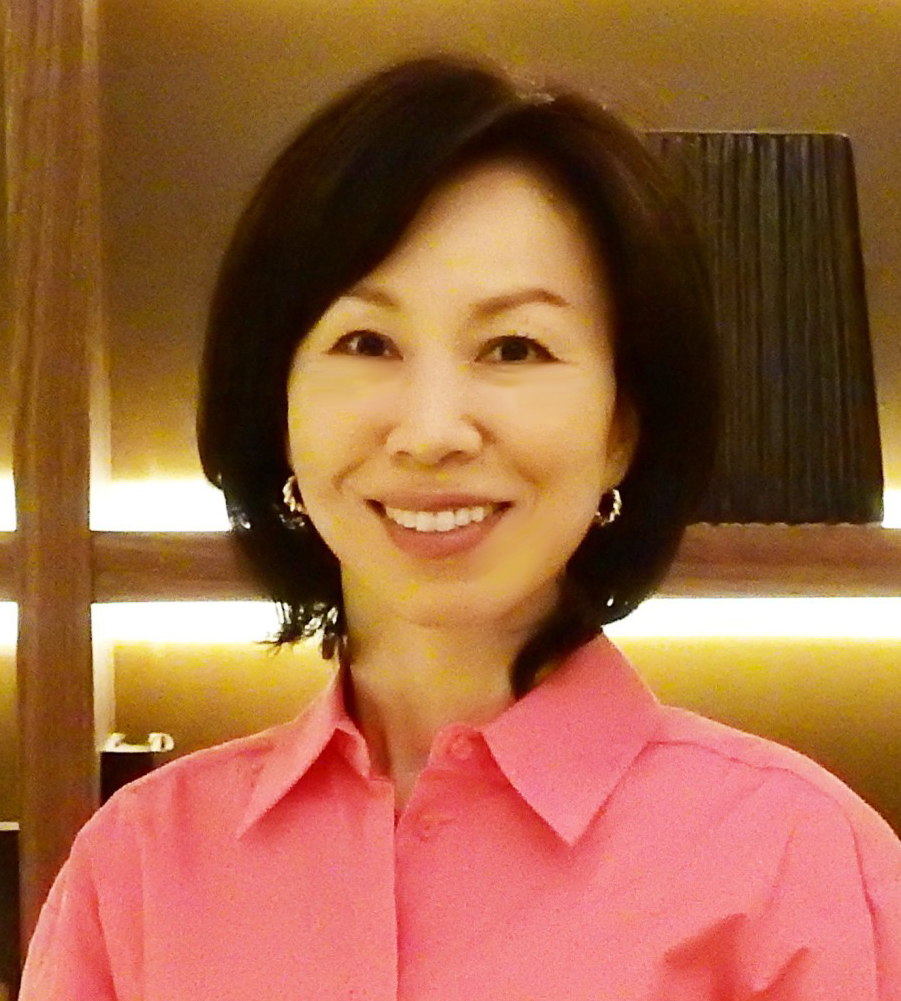 HyeJin JUNG
Hello! I'm Jina Jung, a member of the administrative staff at the GIP-TRIAD Program.
I am thrilled to welcome you to the GIP-TRIAD Program! The GIP-TRIAD Program, an international joint degree master's program in Agro-Biomedical Science in Food and Health, is a distinguished program offered at the University of Tsukuba. This program brings together students from diverse backgrounds and cultures, providing a unique opportunity for cross-cultural exchange and learning. At GIP-TRIAD, you will have the opportunity to learn from renowned faculty who are experts in their fields, engage in interdisciplinary research, collaborate with fellow students from different cultural backgrounds, and develop a strong professional network that will serve you throughout your career. As an administrative staff, I am here to assist you throughout your journey in our program and provide you with the support you need to excel in your studies. I wish you success and fulfillment in your academic pursuits and I look forward to witnessing your growth and achievements!