Introduction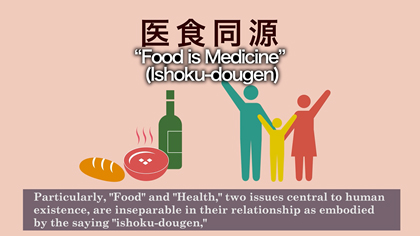 Hello. My name is Yoshito Kumagai, Coordinator of the International Joint Degree Master's Program in Agro-Biomedical Science in Food and Health (GIP-TRIAD), and professor at the University of Tsukuba Faculty of Medicine.
Increasingly in recent times, there is a need both domestically and abroad for capable people who can create solutions to various global-scale problems.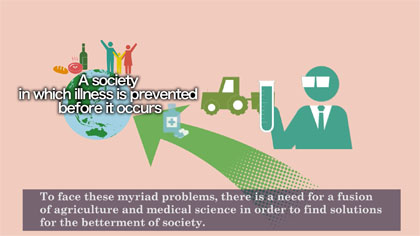 Particularly, "Food" and "Health," two issues central to human existence, are inseparable in their relationship as embodied by the saying "ishoku-dougen," meaning "food is medicine," and hold the key to realizing a "society in which illness is prevented before it occurs."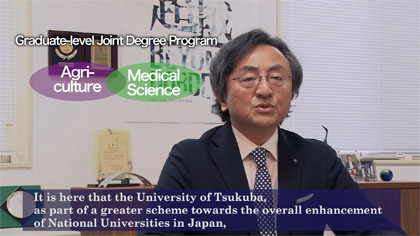 Food-related health problems and lifestyle-related diseases, threats to food security, and the increasing cost of medical care are just some of the many challenges society now faces. To face these myriad problems, there is a need for a fusion of agriculture and medical science in order to find solutions for the betterment of society.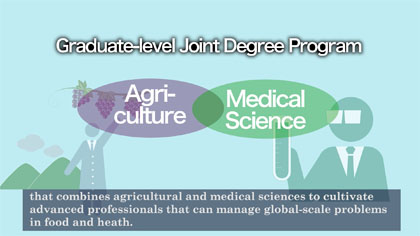 It is here that the University of Tsukuba, as part of a grander scheme towards the overall enhancement of National Universities in Japan, has initiated the establishment of an international and interdisciplinary graduate-level joint degree program that combines agricultural and medical sciences to cultivate advanced professionals that can manage global-scale problems in food and heath.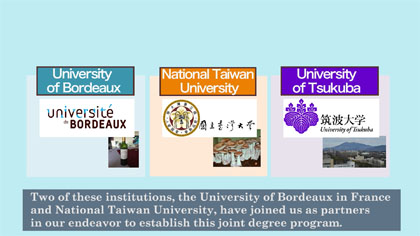 The University of Tsukuba is one of the top international universities in Japan, and has cooperative agreements with universities in over 50 countries. Two of these institutions, the University of Bordeaux in France and National Taiwan University, have joined us as partners in our endeavor to establish this joint degree program.
The University of Tsukuba has an organizational system ideal for interdisciplinary education and is located in the center Tsukuba Science City, enabling strong cooperation between industry, government and academia. The University of Bordeaux is located in the heart of European agriculture, allowing for advanced application of the European model for using available food resources towards food production and health maintenance. National Taiwan University is surrounded by Taiwan's diverse tropical/sub-tropical environment and rich heritage for traditional Chinese medicine. By taking advantage of these unique characteristics in each country, students in our program can gain a thorough understanding of the challenges in food and health and learn how to connect food resources and health to combat them.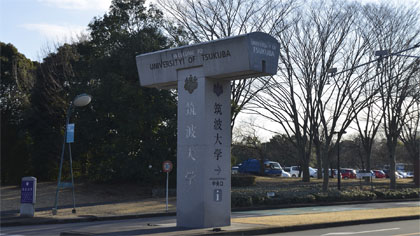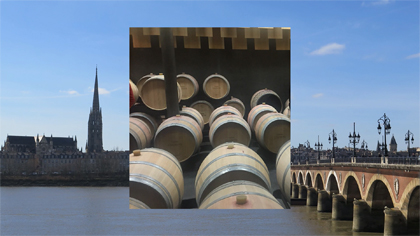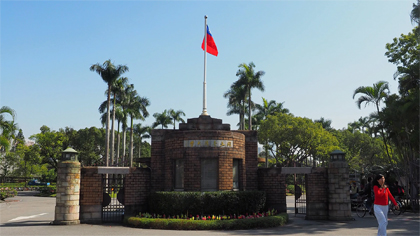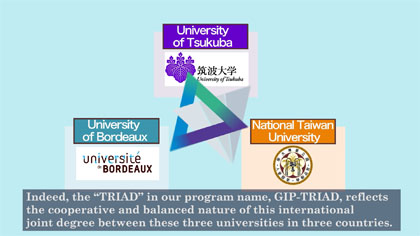 Indeed, the "TRIAD" in our program name, GIP-TRIAD, reflects the cooperative and balanced nature of this international joint degree between these three universities in three countries.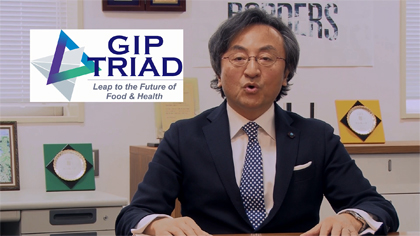 It is our goal to offer students a truly international joint degree program that was designed with high quality of education in mind. We hope you'll join us in this endeavor for a better tomorrow.
Overview of GIP-TRIAD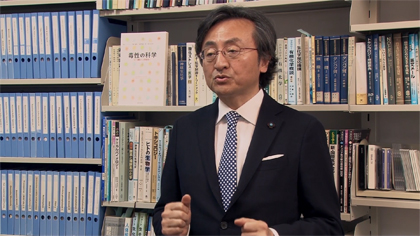 Now, I'd like to tell you a little more about GIP-TRIAD.
At GIP-TRIAD, we aim to cultivate advanced professionals that can bridge R&D with societal needs to overcome global challenges in food and health.
To achieve this, our curriculum allows students to learn not simply by attending lectures but also by taking practical coursework in each country, enabling them to gain literacy in agro-biomedicine, and the abilities to both coordinate internationally and implement ideas into action.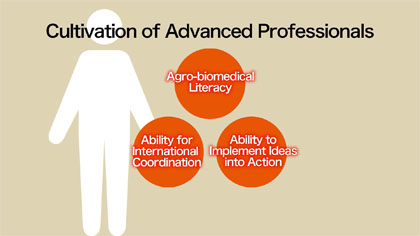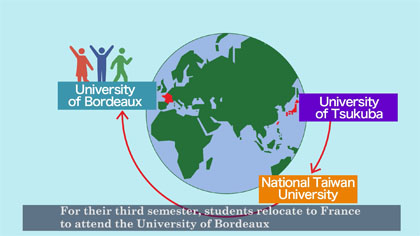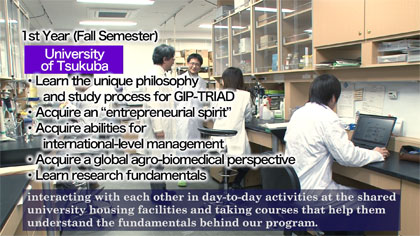 The program begins in the fall semester, where students from all three countries first gather at University of Tsukuba, interacting with each other in day-to-day activities at the shared university housing facilities and taking courses that help them understand the fundamentals behind our program.
Here, students acquire knowledge about agro-biomedicine at the global level and, through lab internship, study research methodologies in food and health.
In addition, students take coursework in entrepreneurship, learning to foster a so-called "entrepreneurial spirit."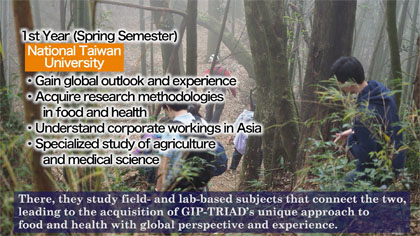 Next, during their second semester, all students relocate together to National Taiwan University.
There, they study field- and lab-based subjects that connect the two, leading to the acquisition of GIP-TRIAD's unique approach to food and health with global perspective and experience.
In addition, students can participate in a corporate internship while in Taiwan for the purpose of gaining a deeper understanding of corporate workings in Asia.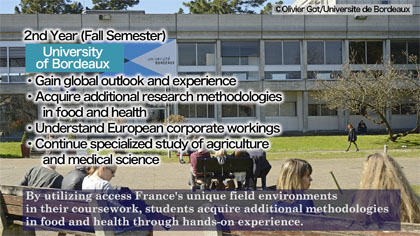 For their third semester, students relocate to France to attend the University of Bordeaux. By utilizing access France's unique field environments in their coursework, students acquire additional methodologies in food and health through hands-on experience. Simultaneously, students have the opportunity to participate in a corporate internship, where they can learn and experience corporate workings in France.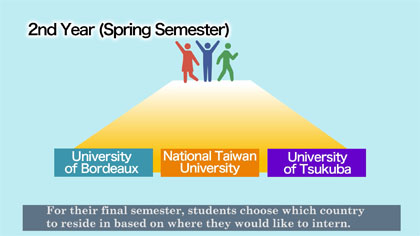 For their final semester, students choose which country to reside in based on where they would like to intern. Students may return Japan or Taiwan, for example, or stay in France for an extended internship.
I expect that GIP-TRIAD students, through their two years of rich experience living in Asia and Europe and hands-on study combining agriculture and medical science, will grow to become talented individuals capable of managing the implementation of a "society that can prevent illness before it occurs" for a better global future.