(This article is based on an interview conducted at the Web Orientation for Entrance Examination held on Saturday, December 5, 2020.)
Chair

Yasuhiro Shinkai
(Chair of GIP-TRIAD Public Relations Committee)

Respondents

Ms. Minagi Uchida


(Graduated in 2019)

Respondents

Mr. Takero Kurosawa

(Graduated in 2020)

Shinkai
Two of our graduates have joined us today, so I'd like to interview them and ask some questions. First of all, please give us a brief self-introduction.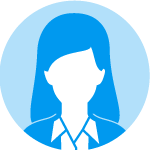 Uchida
Good morning, my name is Uchida and I was a first-generation GIP-TRIAD student. I am currently working in the quality control department of a beverage manufacturer (Ito-En). I have been looking forward to joining today's session.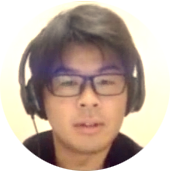 Kurosawa
Good morning everyone, my name is Takero Kurosawa and I was a second-generation GIP-TRIAD student. I am currently in charge of research at a buyout fund that is a subsidiary of a management consulting firm.

Shinkai
First of all, I would like to start by asking you, Ms. Uchida and Mr. Kurosawa, about your motivation for participating in this program. In addition, the entrance to this program is in September, which is in line with overseas standards. How did you spend the five months before you entered the program? (note to readers: your status at Tsukuba University as visiting students is guaranteed from April until August)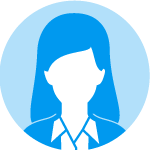 Uchida
When I was a fourth-year university student, I happened to attend an orientation for the GIP entrance examination. As I was attracted by the content of the classes and the fact that I could experience life in three different countries, I decided to participate in this program. Since GIP was not yet established when I was a university student, I became a graduate student in the Master's Program in Medical Sciences at the University of Tsukuba until I entered the GIP-TRIAD program in September.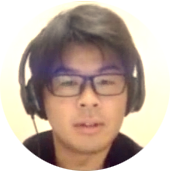 Kurosawa
I was motivated to join the GIP program because I could study both the medical field and business. I was originally studying something related to the medical field (I had already graduated from the University of Tsukuba with a degree in Medical Science), but I also wanted to learn about business. When considering the reason why I got curious about studying business, there was an incident that surprised me. If you were a medical student or a biology student, you may want to go to Graduate School after graduation, join a pharmaceutical company, get ahead in your career, and make a lot of money. When I was in my second or third year of university, I checked the name list of Pfizer's management team and found out that one person was from an unfamiliar company called McKinsey. What? Someone who didn't start his career at Pfizer from the beginning could become an executive? A management consulting firm? Maybe I couldn't make it to the management team by just doing normal research and getting results. That's what I thought and, since then, I became highly sensitive to business. As for what I did for 6 months before enrollment, I surfed all the time because I liked surfing very much. After I enrolled, I worked on my GIP topic for two years, which was related to surfing, food, and health.

Shinkai
Now, could you tell us what was good or fun about participating in this program?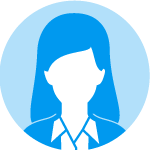 Uchida
What I think is good about participating in GIP is that the hurdle of going abroad has been lowered. Before participating in GIP, it was very difficult for me to live in foreign countries, let alone talk with people from abroad. But, thanks to my experience at GIP, I felt that the range of people I can get involved with and the scope of my activities have expanded.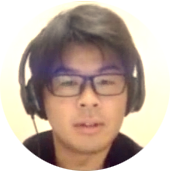 Kurosawa
What I liked about participating in this program is that there are no language or subject barriers. Specifically, no language barriers mean that I can take classes in English while communicating with Taiwanese and French people in order to learn their languages. And, as for the subjects, we have diverse resources to study various subjects, such as business, and not just the extension of biology and medicine that we have studied so far. I enjoyed interacting with many different people. I think it was an asset in my life to be able to interact with a wide range of people in each country, not just with international students but also local working people.

Shinkai
Thank you very much. Next, please tell us about some of the difficulties you had in participating in the program.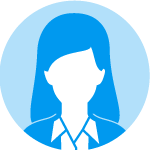 Uchida
Yes, the most difficult thing for me was the language. I hadn't had a chance to speak English at all before I joined GIP and I hadn't spoken English until I joined GIP so, at first, I couldn't understand what students from other countries were saying and I couldn't speak up in class or groups. I also had a lot of opportunities to give presentations in GIP classes but I hadn't had much experience giving presentations in English, or even Japanese, so that was also a challenge.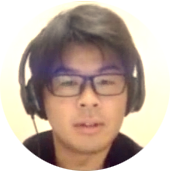 Kurosawa
I believe that the most difficult part was to deal with the self-responsibility that comes with autonomy. Not only for me, but also for other Taiwanese and French students from the same cohort. Specifically, unlike most graduate students, you can pursue your research in the GIP program based on what you want to do. This program is one that respects your autonomy. However, autonomy comes with responsibility. When you make a mistake, you have to take responsibility for it and consider what to do next by yourself. I think the self-responsibility that comes with that kind of autonomy was a point of difficulty for me.

Shinkai
Is there anything from your student life in Taiwan that left a lasting impression on you? It can be either an on- or off-campus experience.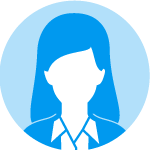 Uchida
In Taiwan, I was impressed by the fact that I was able to visit various companies and listen to the stories of entrepreneurs, in addition to the classroom lectures at the university. Off-campus, I have good memories of being shown around my Taiwanese classmates' hometowns and being invited to their parents' homes.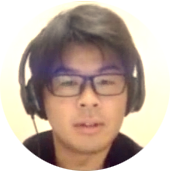 Kurosawa
To answer honestly, the waves for surfing were really good (laughs). Since my theme is the connection between surfing, food, and health, of course I took my own board to Taiwan and surfed and interacted with surfers there. I could notice some useful ideas for my research and it also became an ironclad ice-breaker when I met with people from different companies. At first glance, it sounds like an unserious behavior but I think my teachers supported me because my approach to what I really wanted to do was to surf locally.

Shinkai
I see. So, is there anything in particular that you remember from your time as a student in France? It can be either an on- or off-campus experience.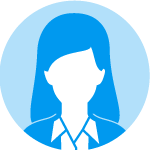 Uchida
What was particularly memorable about France was that I was able to travel not only within France, but also to many other regions, including Italy, Germany, Portugal, and Morocco. That was very valuable to see different landscapes and experience different cultures.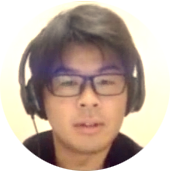 Kurosawa
Food and art. It was a wonderful experience to understand different cultures deeply through them. Taiwan has a history of being under Japanese rule, so its culture was quite similar Japan, but Europe was completely different. Starting with food and art, I learned about values and ways of interacting with people from different countries and I think that made me a bigger person.

Shinkai
Thank you very much. It seems that both of you had a great time abroad. Actually, I am envious because I have yet to visit Europe. Now, what is your current job and how do you think your experience at GIP has helped you?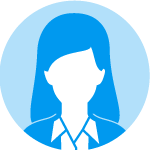 Uchida
Yes, my current job is to control the quality of beverage products. There are two main tasks in quality control: one is to prevent the production of poor-quality products and the other is to prevent the outflow of poor-quality products. I work to ensure and improve quality through various operations, such as communication with beverage factories in various locations, and sensory testing. However, thanks to my study abroad experience at GIP, my supervisor knows that I am interested in working overseas so it may be easier for me to get my request to work overseas approved over other people. If I want to work overseas in the future, I think my experience studying abroad at GIP will be a positive factor. Also, my boss once told me that I am good at communicating with foreign employees. I think my experience at GIP is useful in such situations.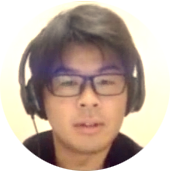 Kurosawa
My current job is to conduct research on investment projects for a private equity fund that will be established in January 2021. I was a second-generation student and graduated last August. Before working as a permanent employee from April 2021, I am on secondment to an affiliated company of the management consulting firm. So, what use do I think I can make from my GIP experience? First of all, the versatile skills that I acquired are the know-how and stamina to study unknown fields and subjects. In particular, I think that learning finance and accounting, in general, which I learned during the process of setting up a company during my two years as a graduate student, has been very useful in my current business analysis tasks. Therefore, I would like students to study various things without thinking, "This is not relevant to my career."

Shinkai
Yes, thank you very much. We would like to take this opportunity to ask these two graduates some questions.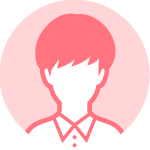 Participating
student
I'm a current student with a question: How long did it take you to get used to English?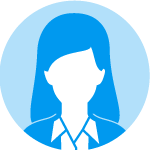 Uchida
By the end of my semester in Japan, I was able to understand what my Taiwanese and French classmates were saying. In my case, I became accustomed to English by having many opportunities to interact with my classmates outside of class rather than in class.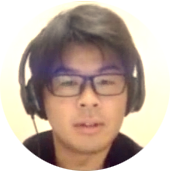 Kurosawa
I think the quickest way to get used to it is to drink and talk with everyone. Drinking makes it easier to talk and, more importantly, it's fun! When I'm having a discussion in class, I tend to think of strange things like, "I don't understand what you're saying, but if I miss this information, I might not be able to move on to the next discussion." But, when you're drinking, you can go on talking even if you don't understand (laughs). I think you can get used to this kind of atmosphere.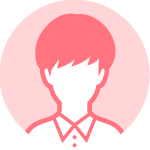 Participating
student
I'm a current student but may I ask a question? Can I assume that your current job is a kind of stepping stone to the job you actually set as your final future goal? I'm sure you'll be taking various steps in the future, but is it OK to say that your current job is the first step to achieve your goal?
In my case, I would like to work at research institutes but I am thinking that I might go on to a doctoral degree or work at another research place and then move to a bigger research institute. For example, Mr. Kurosawa, you said that you would start your own business after gaining experience in consulting. If that's the case do you think you will quit your current job in the future?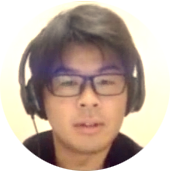 Kurosawa
When I was job hunting, I thought of it as the first step toward what I wanted to do in the future. I think this is a common pattern. Some people join consulting firms and study because they want to start their own businesses; there are a lot of entrepreneurs who came from consulting firms. However, especially when they work on the funding aspect of business, they have to reconsider whether they want to be a president or run a company. If you want to run a company and create something new, you don't have to start your own business. The point is that I've seen many different paths to my goal and I'm currently exploring those paths. The goal I want to reach in the end hasn't changed, though.

Shinkai
Are there any other questions?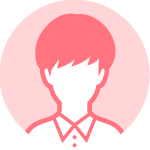 Participating
student
I have a question for you, Mr. Kurosawa. I was interested in what you said about management. Are you approaching the pharmaceutical industry from a management standpoint? I'm talking about the approach of wanting to become the president in the end.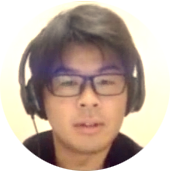 Kurosawa
I'm sorry, I got a little mixed up. I just mentioned earlier about the management team of the pharmaceutical company as the reason why I became interested in business, not as a goal. This example made me think that I should not just continue my research in graduate school. I have eagerly pursued the end goal to be the president of a company that produces sun recovery drinks for surfers since I was a graduate student; this was the final goal for me when I joined my management consulting firm. If I reconsider it, I now realize that there are many other ways to achieve this goal, not only just starting a business. I'm currently exploring various approaches.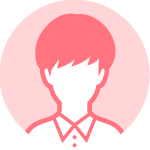 Participating
student
Thank you.

Shinkai
Do you have any other questions?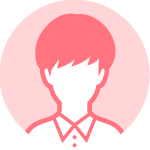 Participating
student
Can I ask you a question? When you were looking for a job, I think you would have had to explain what kind of major you completed and what kind of study you did during the interviews. What kind of responses did you get? GIP is a relatively new program and still unfamiliar to most company recruiters. How did they respond? Was there any positive aspect from graduating GIP?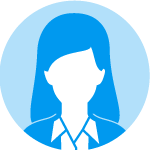 Uchida
Well, it was very difficult to explain about GIP in the short interview times and I wasn't sure if I had conveyed what I wanted to explain well. But I think the responses were quite nice when I had interviews with trading companies and companies that have many opportunities to interact with people overseas.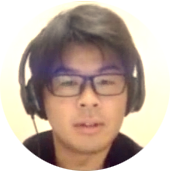 Kurosawa
As Ms. Uchida said, it is difficult to have them understand what GIP is. What I thought after job hunting for about six months was that I could increase the brand power of GIP depending on how I conveyed my message. When I was not good at conveying my message, there were times when I was viewed in a tone of, "I guess you've been on an exchange program." When I was able to properly explain the value of the program, I believe I was able to make people think, "This person has a master's degree from an overseas master's program in science." Another good thing about the joint degree program was that I was surprised to receive a direct offer from Société Générale, a French bank. As I was not so familiar with programming, I was unfortunately rejected (laughs). In summary, while there are great advantages to this program, you can't be passive. I believe that if you actively express your true value, you could seize various opportunities.

Shinkai
Yes, thank you very much. OK, that will be the end for today, but if you have any messages for students who are considering applying to GIP, I would like to hear some last words from both of you.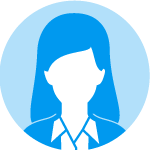 Uchida
I think there are many aspects of life at GIP that you can't really understand or imagine just from this orientation but there are many things you can learn once you actually enter GIP and I believe this would be a good program for those who want to live a university life that's a little different from others.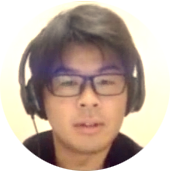 Kurosawa
I think the same as Ms. Uchida and if you want to do something different from your university friends around you, or if you want to lead a different kind of life, this program would be a good option.
Transcription: GIP-TRIAD Office
Editing: Yasuhiro Shinkai, Minagi Uchida, Takero Kurosawa