Message
Greetings. My name is Hsinyu Lee, the Director of the Center for Biotechnology at National Taiwan University. On behalf of National Taiwan University, I would like to congratulate the University of Tsukuba for its founding of an innovative degree program for graduate school students.
National Taiwan University, or as we call it, "NTU," has continued various cooperative efforts together with the University of Tsukuba, including the establishment of the Long Distance Learning Course Lectures in Cell Biology and Cancer Biology via video teleconferencing system. We have also cooperated on summer programs in which we send and receive more than ten graduate students between NTU and the University of Tsukuba for two weeks every year. In addition, we have developed a dual degree program and will join in the Ph.D. Human Biology Program operated by the University of Tsukuba.
This new degree program focuses more on the cooperation with our partner universities. While in Taiwan, students will study field and laboratory sciences unique to Taiwan, will attend lectures provided by NTU, and will participate in internships with companies in Taiwan.
Through this program, we expect students to be practical and true global human resources. It is our hope that you join us in this Global Innovation Joint-Degree Program.
Interview
――What is unique and attractive about NTU?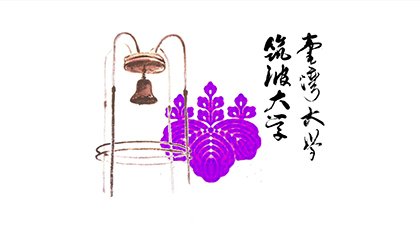 One unique point about NTU is its history. NTU was originally founded as Taihoku Imperial University in 1928 as the seventh Imperial University in Japan. NTU now consists of 11 colleges, 54 departments, 103 graduate institutes and 4 research centers. The total number of students is over 33,000, and we are ranked as one of the leading universities in the world. We are familiar with Japanese universities, and in 2007 NTU and the University of Tsukuba concluded a university-wide agreement.
A second point is our production of human resources. NTU has produced many capable persons who have made achievements at a global level, including Dr. Teng-hui Lee, who was the first elected President of Taiwan, and Dr. Yuan-Tseh Lee, who received Nobel Prize in chemistry. In both the Arts and Sciences, NTU leads both Taiwan and the world.
A third point is our natural resources. NTU has the immense Experimental Forest, which occupies roughly 1% of the island of Taiwan. Taiwan is located in a subtropical to tropical region, but has many high mountains that receive snowfall in the winter. Thus, we can find great biodiversity and bioresources on the island of Taiwan that are suitable for studying medical bioresources and food management. In addition, we have experimental fields in Southeast Asia, fitting for the study of public health issues in developing countries.
――What academic fields are involved from NTU?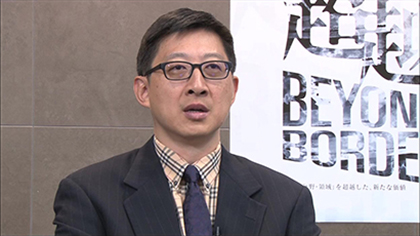 In addition to biology, medical sciences, and agriculture, bioresources and public health are newly involved in this program.
――Why is NTU interested in GIP-TRIAD?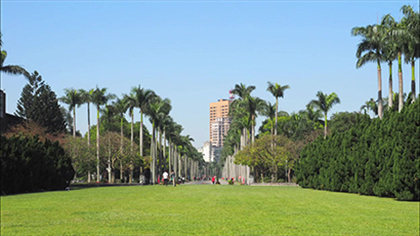 We would like to develop stronger collaboration with Japan. Among Japanese universities, the University of Tsukuba has always introduced innovative ideas for student education, and we would like to realize those ideas together with them. This program is also interesting in that it challenges how to best nurture global human resources. We believe that, together with the University of Tsukuba, we can establish a program that will change and lead the global higher education system.
――Are Taiwanese students interested in the program?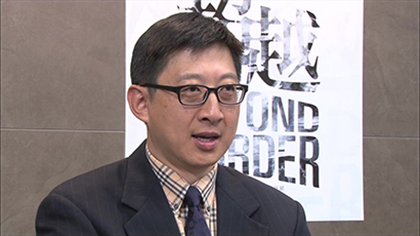 Yes, of course. As evidenced in our past cooperative educational endeavors, many students are attracted by the University of Tsukuba. We expect our NTU students to join in this program to receive a joint degree between NTU and the University of Tsukuba, an objective to which the curriculum is well organized. In addition, students will have opportunities to study both generic skills in this curriculum as well as specialized skills in our standard colleges.